There are lots of ways to market your business, but using SEO to rank highly in search engines like Google is one of the most powerful, highest ROI ways to get more leads and sales.
So what is SEO, why is it important, and how does it work? In this article, we'll be breaking down everything.
Let's get into it!
What is SEO?
SEO, or search engine optimization, is the process of optimizing a website to get targeted traffic by ranking in search engines.
If you can rank highly in search engines like Google for your target key phrases, you'll be able to get more clicks.
In fact, studies show that the majority of clicks to a page go to the result that is ranking in the first few positions: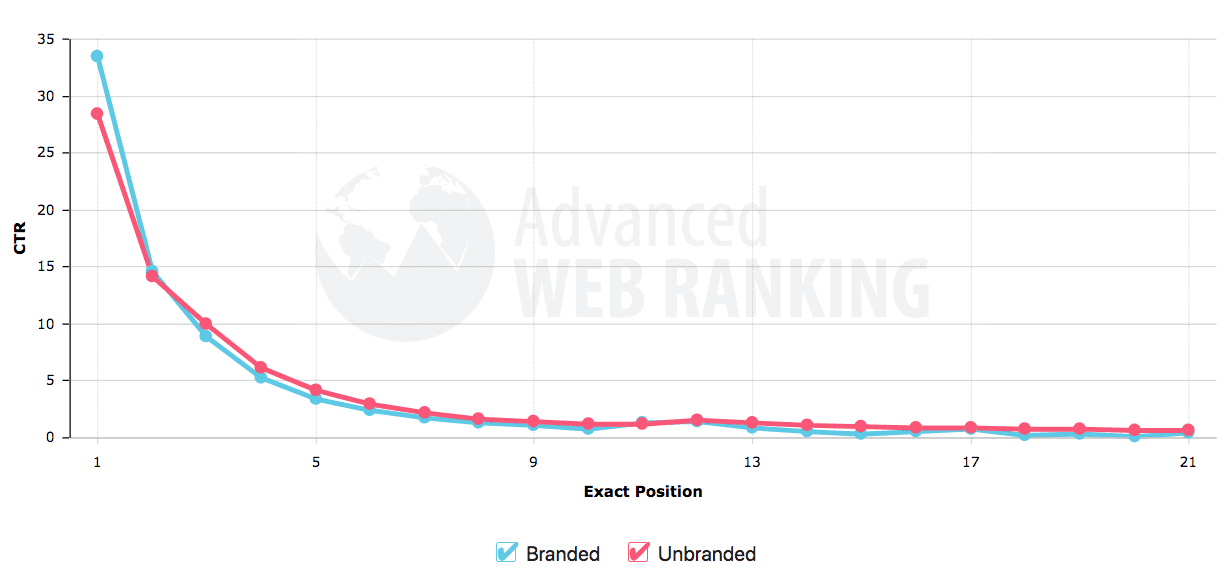 This study shows that 30% of searchers tend to click on the first search result on the page, 15% click on the second result, and around 10% click on the third result.
The click-through rate drops significantly after that with positions 4-10 getting only around 2-5% of clicks.
With SEO, marketers need to focus not only on getting more traffic from search engines, but also getting well-targeted traffic that is interested in the website's content. Try out The HOTH's Website Traffic Checker to see what kind of traffic is going to your and your competitors.
We'll cover exactly how to do it in this guide!
Why Is SEO Important?
Before search engines became popular, people use to get information by reading newspapers, looking in phone books, and searching through other offline sources.
Search engines revolutionized how people find information and Google alone gets over 3.5 billion searches each day.
So as more people turn to Google and other search engines to find products and services, it's vital to rank highly for relevant terms.
For example, people searching for "wedding invitations" on Google are likely shopping for invitations for their wedding. If your website sells wedding invitations, then ranking on the first page of Google when someone types in "wedding invitations" will send you lots of targeted leads that are ready to buy your products.
This free traffic from the search engines could result in lots of revenue for your business.
It does take time and resources to rank your web pages for competitive keywords, but if you succeed, your website could get valuable traffic on an ongoing basis.
If you keep creating more web pages and continue doing SEO, your traffic can continue to increase over time which will allow your business to grow.
That is why SEO is considered one of the highest ROI forms of marketing!
From law firms and contractors to dentists and e-commerce stores, our SEO solutions can work for you. The HOTH helps many industries nationwide improve their SEO.
How SEO Works
How can you optimize your website to get targeted traffic from the search engines?
Here is a quick overview of the general SEO process:
Step 1: Keyword Research
Before executing an SEO campaign, you need to decide which keywords you want to rank for in the first place.
Keywords are the words and phrases that users type into Google.
By doing keyword research, you can find popular keywords that are related to your products and services that can attract your target audience.
You need to find keywords that will send targeted traffic to your site and also have enough search volume to be worth your efforts.
Luckily there are lots of tools that can help with this process!
For instance, Keyword Planner is a popular keyword research tool because the data comes directly from Google.
After creating an account, you simply enter a keyword or phrase that you think people might use to find your content. Keyword Planner will show the search volume for that keyword along with related keyword phrases and their search volumes.
Keyword Planner does have some limitations. Since it is designed for Google Ads users, it does not provide much data on long-tail keywords or keywords with low search volume.
For this reason, people sometimes also use other keyword tools to discover more keyword opportunities.
Some other popular keyword tools include:
Check out our entire guide on Keyword Research here!
Once you have decided on which keywords to pursue, you are ready to create and optimize your content.
Step 2: Content Creation & On-Page Optimization
The second step is to create the content that you want to rank.
When planning out content creation, start by doing a quick search in Google to discover what content is currently ranking for the keywords you are targeting.
You may notice what type of content shows up in Google is different than you originally anticipated!
Take notes on what makes those pages good and areas where you think you can create something better or different.
Try to create content that is of higher quality than what is currently ranking. Higher quality content will attract more people, receive more links, and have increased chances of ranking higher in the search engines.
Aside from focusing on quality content creation, you also have to optimize your content by including keywords in it.
The Title Tag and Meta Description
The meta title tag & meta descrition is an important HTML tag, as it tells search engines what your web page is about.
These are often what appears in the search results.
You can optimize your title tag and meta description by making sure that you include your chosen keywords.
Your keywords should also appear on the actual web page at least once. Write your content naturally and then look over it to make sure the keywords you are targeting are included at least once on the page.
You can see our entire guide to On-Page SEO Optimization here!
Step 3: Off-Page Promotion and Link Building
After you've create the content on your website and optimized it, the next step is to promote that content so that people find out about it.
One important ranking factor that search engines use to determine a website's quality is the number of inbound links to the site.
A link from another website is like a vote of confidence that your site contains quality content. Getting links to your site shows search engines that you are trustworthy and that you're creating content that people want to see.
Not all links count the same. A link from an authoritative website like CNN would be worth a lot more than a link from a small website. CNN has a lot of traffic and tons of inbound links from other sites, so it is considered a high-authority website.
The good thing is that you don't have to be well known to start getting links to your site.
Website owners have countless options for getting links to their sites. Some link building tactics include blogger outreach, getting press coverage, or reverse engineering competitor backlinks.
Check out our guide to link building here!
Step 4: User Experience & Conversion Rate Optimization
Creating a good user experience should be another goal as search engines are getting better at measuring user experience factors.
Be sure that your site is easy to use and has intuitive navigation so that people can quickly find the content they are looking for.
Websites should load quickly as slow loading sites frustrate users and cause them to leave, which can hurt your website rankings.
Websites should also be mobile responsive so that they can be viewed and accessed easily on multiple devices and different browsers.
Avoid having too many advertisements on your site or having an excessive number of pop-ups.
These are just a few key factors that influence search engine rankings. We'll go much more in-depth in the next few chapters.
Click the button below to continue learning!